Membership Made Easy
By simply downloading our mobile app and following the steps, we're offering you a quick and convenient way to become a member.
Learn More
How to join? Join using your phone
We've created an intelligent and secure method for you to become a member directly through your mobile phone. All you have to do is download our Mobile App to take full advantage of joining as you go.
Quick online access
Once your membership has been approved, we'll text you a temporary PIN so you can have immediate access to your online account. You won't have to worry about anything, we will do the rest.
Secure Facial Verification
We use advanced biometric facial technology to capture and verify who you are. Simply take a quick selfie and you're done. This intuitive technology, ensures becoming a member is quicker than ever.
Reliable Identity Check
We've created a way for you to share proof of ID with us that's both secure and reliable. As you progress with your application, you will be given an opportunity to show your ID there and then. There's no waiting around.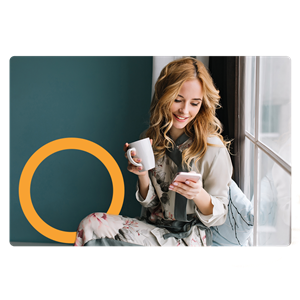 Benefits of Joining
Discover the benefits of joining our Credit Union
A hassle-free way to become a regular saver with the comfort of free life insurance (restrictions apply).
Exclusive access to personal loans up to £50,000.
 24-hour access to view your account and request transactions via our website and mobile app
Friendly trained staff in branch and over the phone for any and all queries
By supporting your Credit Union, you're supporting your local community through our sponsorships and charitable work.