Adult Savers
If you're looking for a safe and reliable way to save money for your future financial goals, build up that rainy day fund or get one step closer to the holiday of a life-time, BCCU is here for you every step of the way. Whether its £5 a week or £1000 a month BCCU is committed to being the financial partner of everyone in the community.
Membership
Save With Us
The core objective of Credit Unions is to promote thriftiness, encourage savings and provide a medium where members can readily access credit at reasonable and competitive interest rates.
Everyone living or working in our Common Bond, over the age of 16 is eligible to open a savings account with BCCU. With a seamless onboarding process that can be achieved from the comfort of your own home through our online app, or if you prefer a more personal touch contact us at 02825649010/info@bccu.co.uk to make an appointment to call in and see one of our friendly faces to get your account up and running.
What do we offer?
Regular Shares & Easy Share
The Regular Shares account is your main credit union account, the share limit on this account is £15,000*. The shares in this account may be used as security against any loans issued.
Easy Shares is a separate sub account that can be accessed at any time and not pledged against any loan and this account enables members to save for any occasion and budget more effectively.
These accounts can be operated online 24/7 via our online banking app or in office by our friendly team of staff.
*£15,000 total maximum shares limit across all accounts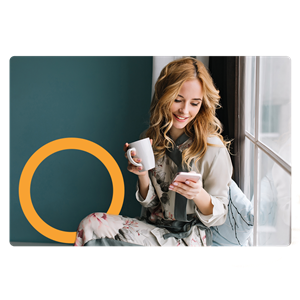 What do I need to join?
For adult members joining the credit union all you need is:
Photographic ID*
Proof of address** (Dated within the last 3 months)
Minimum £5 opening Deposit
**See List of acceptable documentation (FAQ - What Identification do I need to join?)
If you cannot provide anything from this list of documentation, please reach out and see how we can help you join your new financial partner.
Benefits of Joining
Discover the benefits of joining our Credit Union
A hassle-free way to become a regular saver with the comfort of free life insurance (restrictions apply).
Exclusive access to personal loans up to £50,000.
24-hour access to view your account and request transactions via our website and mobile app.
Friendly trained staff in branch and over the phone for any and all queries.
By supporting your Credit Union, you're supporting your local community through our sponsorships and charitable work.