Join our Credit Union
BCCU have over 17,000 saving adult members, made up of people living and working in our local communities!
Our goal at BCCU is to become the lifetime financial partner of all in the local community, we work hard to constantly improve our range of services and offerings to give our members the best opportunities possible.
Membership
Common Bond
All credit unions have a common bond, something that unites our membership. Here at BCCU our common bond is made up of people who live and/or work in the Mid and East Antrim and Causeway Coast and glens council areas. Beyond that we are open to all in our community. If this applies to you then why not download our app and join us from the comfort of your own home? Alternatively contact us on 02825649010/info@bccu.co.uk to make an appointment to open an account.
Membership Made Easy
By simply downloading our mobile app and following the steps, we're offering you a quick and convenient way to become a member.
We know not all our members want to join electronically so we can still offer you an appointment to join us face to face with one of our staff or via a telephone appointment and e-signatures. To avail of this option please contact us on 02825649010/info@bccu.co.uk to make an appointment to open an account.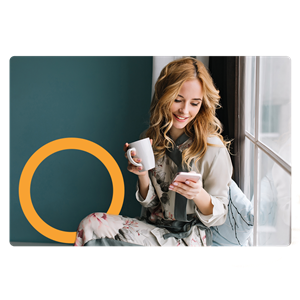 What do I need to join?
For adult members joining the credit union all you need is:
Photographic ID*
Proof of address** (Dated within the last 3 months)
Minimum £5 opening Deposit
**
See List of acceptable documentation (FAQ - What Identification do I need to join?)
If you cannot provide anything from this list of documentation, please reach out and see how we can help you join your new financial partner.
Benefits of Joining
Discover the benefits of joining our Credit Union
A hassle-free way to become a regular saver with the comfort of free life insurance (restrictions apply).
Exclusive access to personal loans up to £50,000.
24-hour access to view your account and request transactions via our website and mobile app.
Friendly trained staff in branch and over the phone for any and all queries.
By supporting your Credit Union, you're supporting your local community through our sponsorships and charitable work.